ARCHIVES
For past issues of the Tall Timbers eNews, visit the eNews archives.
MAILING LIST
Tall Timbers eNews is a digital newsletter published quarterly. To receive email notice when there is a new issue Join Our Mailing List
Winter 2017 | vol 10 | No 1
Over 600 Come to Tall Timbers to Learn About Fire
The goal of the event was to raise awareness about the important role of fire in maintaining southern pine forests. Increasing local understanding of the benifits of fire is part of the long-term strategy to promote the use of prescribed fire on private and public lands.
Tall Timbers worked with the North Florida Prescribed Fire Council, The Nature Conservancy, Longleaf Alliance, Florida Forest Service and Fish and Wildlife Conservation Commission to plan the event. Many other local partners participated, and helped make the event such a success.
Event Photo Album
Partners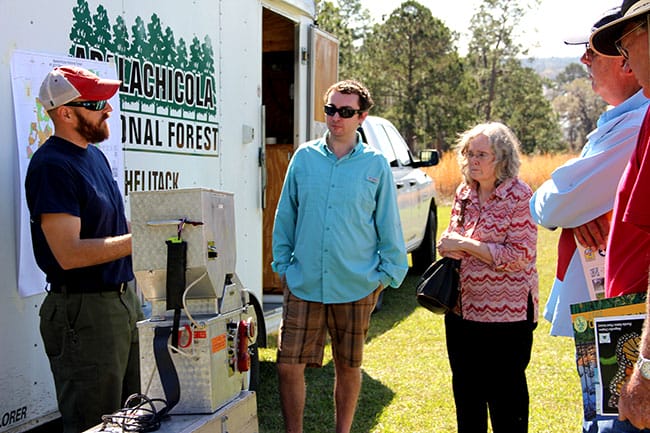 Apalachicola National Forest exhibit and helicopter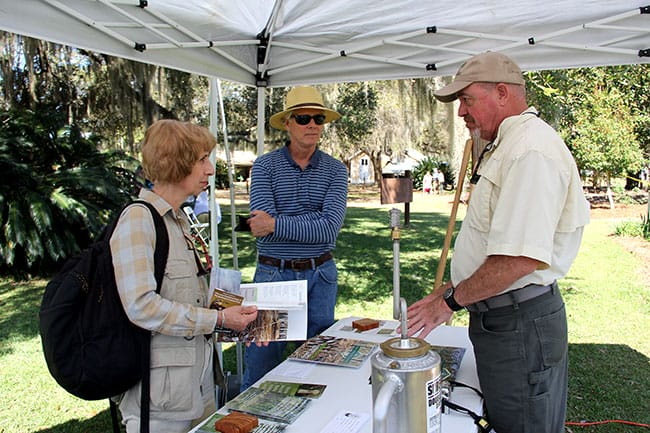 Displays by the Longleaf Alliance and the Florida Forest Service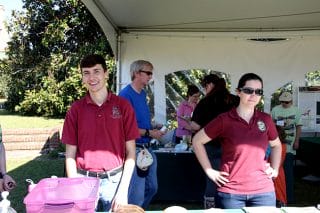 Florida Fish & Wildlife Conservation Commission staff and kids activity – a gopher tortoise tunnel and burrow.
Birdsong Nature Center kids activity
Tall Timbers Activities
Tall Timbers kids activities. Volunteer Kaylin Staller with corn snake at Tall Timbers natural history exhibit
Waiting to load a wagon
Tall Timbers staff and volunteers led 21 wagon tours throughout the day with 465 visitors on the wagons
Bruce Means signing his new book published by Tall Timbers, Diamonds in the Rough
At left, Tall Timbers staff: Jessica Coker, Lou Maxwell and Rosi Nicols. At right Conservation Biologist Kim Sash and PhD Candidate Kristen Malone help at the Tall Timbers natural history exhibit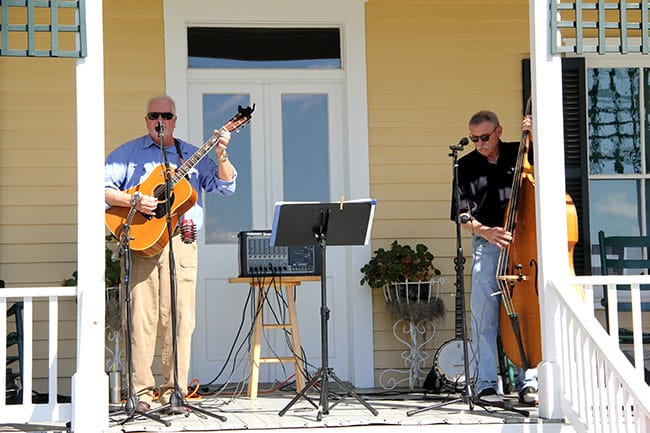 Crossroad Bluegrass Band entertained the
Prescribed Burn Demonstrations
Burn Team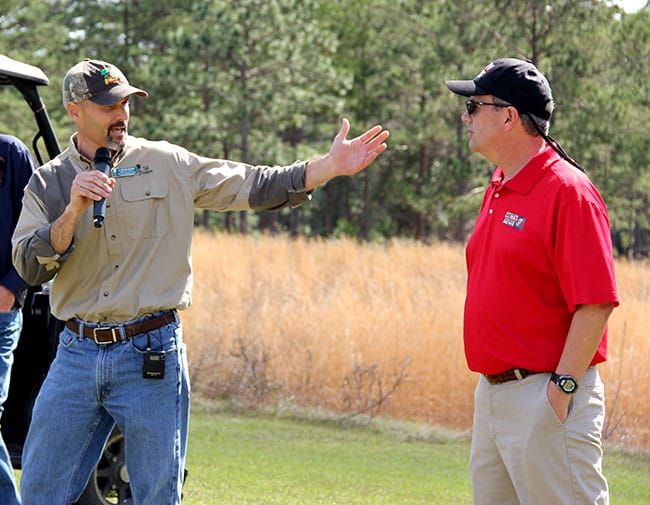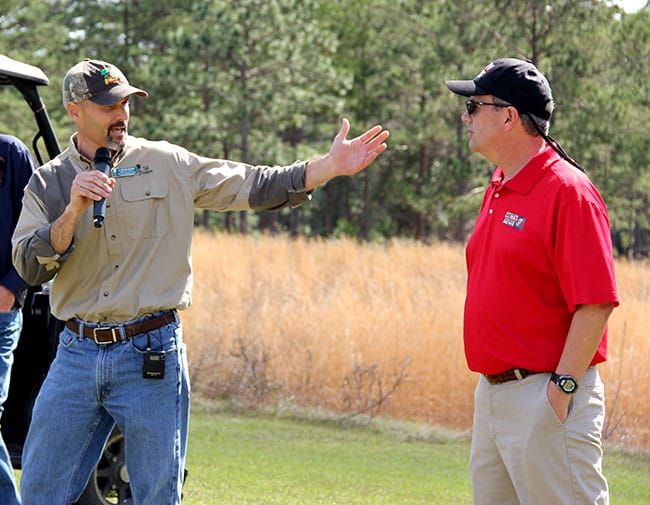 Kevin Hiers, at left, discusses prescribed fire; at right, Mike McCall discusses fire and weather.
Setting prescribed fire: Chaz Oliver, TNC and Karen Zilliox Brown, Longleaf Alliance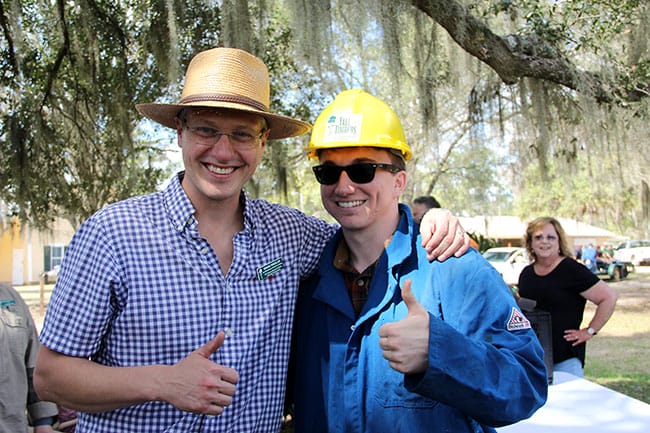 Raffle winners (in blue Nomex) got to participate in the prescribed burn demonstrations. At left, Tyeler McClean with Tall Timbers Land Manager Eric Staller; at right, Daniel McAuliffe with Tall Timbers Outreach & Education Coordinator, Brian Wiebler.
Prescribed Fire Demonstration viewers
USFS helicopter takes off at the end of the Fire Festival
ARCHIVES
For past issues of the Tall Timbers eNews, visit the eNews archives, visit the eNews archives.
MAILING LIST
Tall Timbers eNews is a digital newsletter published quarterly. To receive email notice when there is a new issue Join Our Mailing List