The Road to a Great Event Begins at Tall Timbers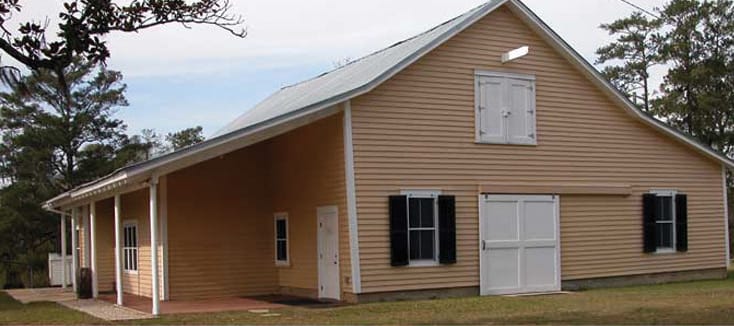 Hold your next event in the country!
Tall Timbers is conveniently located in the Red Hills between Tallahassee, FL and Thomasville, GA, with facilities available to rent for:
Business Meetings/Retreats
Social Gatherings
Weddings/Wedding Receptions
Tall Timbers can accommodate both indoor and outdoor events.
Indoors
The E.V. Komarek Science Education Center is suited to lectures, films and multi media
presentations. It is equipped with audio/visual equipment, large projection screen, and WiFi
internet access. There is classroom seating for 40 and auditorium seating for 80, with 2 small
breakout rooms in the loft. The Education Center is also equipped with a full kitchen next to the conference room.
Outdoors
The grass terrace and garden in front of the historic Beadel House can be reserved for your
special day and provide a lovely view of Lake Iamonia. The Education Center grounds are also
available with rental of the facility.
Parking
There is ample onsite parking with handicap access available.
FOR RENTAL INFORMATION: CALL LORRIE ASBELL AT 850.893.4153, X241