ARCHIVES
For past issues of the Tall Timbers eNews, visit the eNews archives.
MAILING LIST
Tall Timbers eNews is a digital newsletter published quarterly. To receive email notice when there is a new issue Join Our Mailing List
Vol 6 | No 1 | February 2013
Governor Whitman to speak at upcoming Red Hills Spring Dinner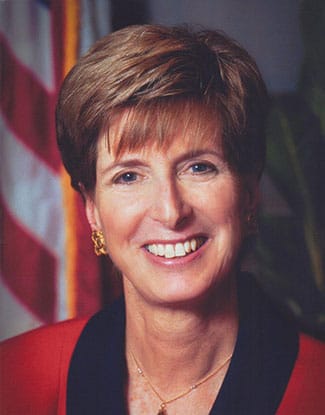 The Honorable Christine Todd Whitman former Governor of New Jersey, who served from 1994 until 2001, will be the featured guest speaker at the Red Hills Spring Dinner on Thursday, March 14, 2013 at Tall Timbers. Governor Whitman served in the cabinet of President George W. Bush as Administrator of the Environmental Protection Agency. As Governor, she earned praise from both Republicans and Democrats for her commitment to preserve a record amount of New Jersey land as permanent green space. As EPA Administrator, she promoted common-sense environmental improvements such as water-shed based water protection policies. She is the author of a New York Time's best seller, It's My Party Too. Currently she is the president of The Whitman Strategy Group, a consulting firm that specializes in energy and environmental issues.
This biennial dinner has become one of the most captivating events in the Red Hills region. In addition to hearing from nationally recognized speakers on issues affecting land conservation in America, the dinner also honors those families who have donated conservation easements to Tall Timbers over the last two years.
This special event is held on the lawn of the historic Beadel House overlooking majestic Lake Iamonia.  The event begins with cocktails at 5:30 p.m. with full dinner by Mozaik to follow. Tickets are $50.00 per person and seating is limited. To reserve your seat, please contact Jennifer Roberts at jroberts@ttrs.org or (850)893-4153 x228 by March 6, 2013.
ARCHIVES
For past issues of the Tall Timbers eNews, visit the eNews archives, visit the eNews archives.
MAILING LIST
Tall Timbers eNews is a digital newsletter published quarterly. To receive email notice when there is a new issue Join Our Mailing List