ARCHIVES
For past issues of the Tall Timbers eNews, visit the eNews archives, visit the eNews archives.
MAILING LIST
Tall Timbers eNews is a digital newsletter published quarterly. To receive email notice when there is a new issue Join Our Mailing List
Winter 2019 | Vol 12 | No 1
14th Annual Georgia-Florida Turkey Invitational
March 28 – 29, 2019 | Osceola Plantation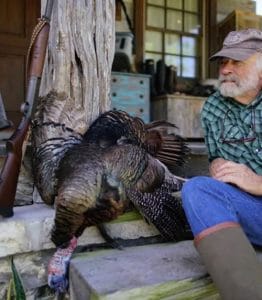 The Georgia-Florida Turkey Invitational is an annual sporting event benefiting Tall Timbers' Game Bird Program. Teams consist of two members with an entry cost of $500.00 per team. This year's event will feature special guest speaker, Flip Pallot, avid outdoorsman and TV personality.
Join us for this great event. For more information contact the Development Office: Crystal Davis Rice: cdrice@talltimbers.org or (850) 545-2162 or Amy Allen: aallen@talltimbers.org or (850) 893-4153 ext. 249. Or register here.