Kevin McGorty – a Leader in Southeast Land Conservation – Will Leave a Legacy of Accomplishments When He Retires
Kevin McGorty is truly a champion of conservation throughout the Southeast and beyond. With a background in historic preservation, a deep land ethic, and the organizational know-how to tackle big projects, Kevin has helped shape the future of the Red Hills and Tall Timbers along with it. Kevin has announced that he will be retiring from Tall Timbers in December of 2022. Join us for a look back at just a few of his accomplishments and ways he has been a steward of landscapes, structures, and our organization.
Before joining the Tall Timbers staff in 1994, Kevin was the director of the Historic Tallahassee Preservation Board, where he served as a key member of the Red Hills Consortium, the group that developed and brought to life the concept of forming a conservation easement program at Tall Timbers. Originally known as the Red Hills Conservation Program, it was renamed the Tall Timbers Land Conservancy in 2006, recognizing that land conservation had become an integral part of Tall Timbers' land stewardship mission.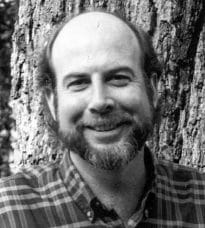 Daphne Flowers Wood, Tall Timbers Trustee and Board Secretary, expressed it clearly, "As Chairman of the Easement Review Committee, it has been my honor and pleasure to work closely with Kevin for 28 years. His remarkable depth of knowledge, passion for preservation and easy, low-key, confident manner helped Tall Timbers land tens of thousands of acres of sensitive habitat easements that otherwise might well have been unprotected." Mrs. Wood also noted that, "without question, had Kevin not written three compelling grant requests to the State of Florida on behalf of the John Russell Pope mansion restoration at Livingston Place in Monticello, Florida, it would never have happened."
Practicing a Holistic Approach
With a persistence that some might call stubborn, Kevin consistently calls for a holistic and long-term view of what it means to be a steward. This approach has resulted in a model land trust program that keeps the big picture in focus, while also diving into the details needed to close on key accomplishments.
Acres conserved is the classic metric for a land trust, promoted like the fundraising goal at a telethon. Kevin has never lost sight of acres, and the tally board for permanently protected land has risen to over 153,105 acres of high-quality wildlife habitat— about 40% of the Red Hills region. However, Kevin has never stopped at acres, recognizing that saving great places means going beyond boundary lines and program silos.
As Steve Small, a leading authority on private land protection and author of Preserving Family Lands put it, "Kevin has been a pioneer in the field and has been a leader in taking Tall Timbers/Red Hills through an enormous and successful period of growth."
In 2002, Kevin secured board support and community funding to hire an urban planner to work collaboratively with local governments and the private sector in support of smart growth that benefits local communities, economies, and land conservation. This proactive approach helps reduce the outward development pressure that consumes and fragments natural lands.
Kevin's push for a professional planner on staff continues to reap benefits as Tall Timbers successfully responds to threats from coal-fired power plants, landfills, bottled water companies, industrial poultry farms, petroleum pipelines, and toll roads. All while continuing proactive work with local leaders and elected officials to communicate the significant economic benefit of hunting lands in the Red Hills. This work lead to research with Florida State University, revealing that Red Hills hunting properties provide more than $194.1 million in local economic impact — valuable information for elected officials balancing economic and environmental needs.
In 2013, Kevin worked with stakeholders to support new outreach and education efforts focused on the Red Hills. Thanks to his leadership, Tall Timbers has worked with teachers to develop conservation curriculum for use in local classrooms, longleaf-wiregrass educational plots — complete with fire — were established on school grounds in Florida and Georgia, and the biennial Red Hills Fire Festival was launched in 2018. The Fire Festival has been hosted three times at Tall Timbers, reaching a high of over 1,600 people in attendance, taking in a wide variety of fire education opportunities. The event was so popular that staff from Tall Timbers consulted with partners in Gainesville, Florida to host a similar fire festival on the off years between the Red Hills events. These long-term investments in public support for conservation and prescribed fire reflect Kevin's orientation to a long arc of time.
In 2016, recognizing the need for additional tools, Kevin assisted in creating a land conservation opportunity fund to help landowners in the Red Hills offset easement costs. The Red Hills Land Conservation Opportunity Fund is currently a $1 million revolving fund, with a fundraising goal of $5 million. First used in 2017, the Opportunity Fund helped secure the purchase of 160 acres of old growth cypress along the Aucilla River. This tract was slated to be clear-cut, but Tall Timbers, working with the timber company, a private donor, and other conservation partners, purchased the ecologically important parcel and transferred ownership to the State of Florida.
In 2020, Kevin's leadership facilitated the creation of a biological monitoring position that helps link the land trust and research functions at Tall Timbers. While land conservation is the ultimate goal, it is important to understand what is being protected. This increased focus on monitoring lead to the discovery of a striped newt population — the last known functioning western population in Florida. Newts from this population are now being captive bred in seven zoological institutions for reintroduction on public lands.
The expanded biological monitoring work also includes surveys for gopher tortoises to determine robust population estimates, and aid to landowners through Safe Harbor Agreements that protect red-cockaded woodpeckers. In the Southeast, the Red Hills region is the stronghold for red-cockaded woodpecker and gopher tortoise populations on private lands. These strides to connect research and conservation are unique in the land trust movement, and Kevin has created the model to show their importance.
Preserving Cultural Resources
The holistic approach that Kevin practices goes beyond the structures and functions he has helped establish in the Land Conservancy. Spend enough time with Kevin and you are likely to hear reference to a location having a "sense of place." We won't do it justice here, but if you listen to Kevin, it's clear that he wants to conserve whole places. This means considering cultural resources that reflect the human history of an area, in addition to the natural resources.
Kevin's experience with cultural resources was instrumental in restoring the historic Livingston Place Mansion in the middle of a 9,125-acre property donated to Tall Timbers in 2013. The 14,000-square-foot house was designed by John Russell Pope in 1936. Pope was the foremost classical architect of the twentieth century, who also designed the Jefferson Memorial and National Archives in Washington D.C.
Kevin authored three grants for the Livingston Place Mansion, all funded by the Florida Department of State's Division of Historical Resources and matched by private donations. This resulted in more than $1.2 million to support the restoration of this landmark building. To round out this effort, he also led the nomination process for the January 2022 designation of the entirety of Livingston Place on the National Register of Historic Places — considered the largest designation in Florida.
His 2002 restoration efforts for the Jones Family Tenant Farm at Tall Timbers began when Kevin submitted a grant proposal to the Florida Department of State, Division of Historical Resources. His proposal was ranked first that year for funding out of 117 projects submitted! Kevin highlighted that recognizing a diversity of historical contributions— not just those of the wealthy — is part of a holistic approach. For the tenant farm restoration, Kevin knew the importance of not only restoring the house and corncrib, but of also hiring skilled carpenters who grew up on tenant farms in the Red Hills. Working with Tall Timbers' historian Juanita Whiddon, he also knew it was important to collect oral histories from the Jones family members that grew up in the house. This restoration project not only preserved the Jones Family Tenant Farm, but also preserved what it was like to grow up there using the oral histories to create interpretive exhibits for visitors.
Supporting the Land Trust Movement
Kevin has worked closely with the Land Trust Alliance for years to help advance land conservation nationally. He served two terms on the Land Trust Accreditation Commission to build and recognize strong land trusts, foster public confidence in land conservation and help ensure the long-term protection of land. Aiding land trusts in the important work of accreditation, while also going through accreditation twice with Tall Timbers, Kevin truly realizes the importance of this work and primarily the importance of proper policy and procedures for land trusts to ensure conservation in perpetuity.
Steve Swartz, a past member of the Accreditation Commission, noted that "The success of the accreditation program as it exists today is in no small measure the product of the Commission heeding and respecting Kevin's voice and putting his message into practice."
Kevin also serves on Land Trust Alliance Leadership Council. This elite group of nationally recognized leaders is working to foster the next group of land trust leaders. He has attended nearly every Rally — the appropriate name for Land Trust Alliance conferences — and attending with Kevin is not for the shy. Each Rally is a whirlwind of activity and people, as Kevin coordinates with peers from across the country to address the next threat or opportunity in conservation. "Kevin's legacy is his role in raising the professional standards of the private land conservation movement through the Land Trust Alliance," explained Lawrence Kueter, Esq., legal counsel to the Colorado Cattlemen's Agricultural Land Trust.
"Kevin McGorty is the epitome of land conservation leadership through a career of unwaveringly thoughtful, innovative, and collaborative leadership in both his home base at the Land Conservancy of Tall Timbers and in his dedication to the land trust community at the national scale," explained Michael B. Whitfield, former Executive Director of the Heart of the Rockies Initiative and Teton Regional Land Trust.
As past treasurer for the Alliance of Florida Land Trusts, Kevin works at each level to build alliances with land trusts to help save special places. In 2003, Kevin was honored as Florida's Land Conservationist of the Year by the Florida Wildlife Federation for his outstanding achievements and dedication to land stewardship. His passion for conservation has not wavered in his 28 years at Tall Timbers. He inspires those around him to seek creative solutions for conservation, and works together with any partner to help solve problems that arise.
By teaching people to connect to the land they call home, conserve the lands that they love, and invest in the region they live in, Kevin McGorty has had a remarkable and everlasting impact on conservation in the Southeast.