Suncoast Connector
Toll Road Threatening
Red Hills & Big Bend
Tall Timbers opposes the construction of the proposed Suncoast Connector toll road from Citrus County through Jefferson County.
Use our easy one click email systems to share your opposition to running this toll road through Jefferson County.
Our Concerns
The M-CORES program, which includes the proposed Suncoast Connector toll road, passed through the Florida Legislature at breakneck speed with little review or analysis. Tall Timbers has a number of concerns given the potential for significant and widespread impacts.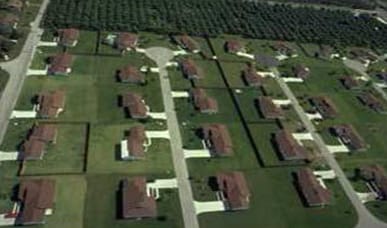 Urban sprawl
Construction of the Suncoast Connector will fragment or degrade private and public conservation lands and wildlife habitat. Providing water and sewer infrastructure far from existing rural communities will encourage additional sprawling growth.
Water resources
Construction of the roadway corridor will alter the flow of freshwater across the Big Bend, affecting rivers, wetlands, and estuaries and impacting a highly productive Gulf fishery.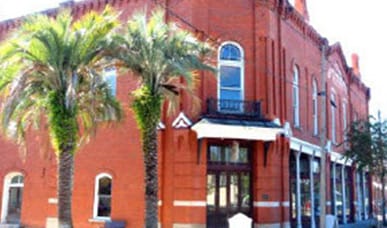 Economic impacts to rural downtowns
The proposed Suncoast Connector toll road will be a limited access roadway, which would require bypasses around rural communities like Monticello. This would reduce traffic to local businesses and affect local economies throughout the US 19 corridor.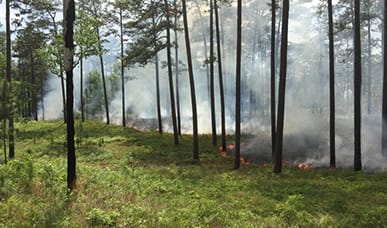 Prescribed fire
The toll road corridor will create another challenge to the use of prescribed fire, which is critical for ecosystem health and wildfire mitigation.
What is Tall Timbers doing?
Consulting with Southern Strategy Group to help protect our conservation interests.
Meeting with Suncoast Connector Task Force members and other key leaders throughout the process.
Engaging in outreach and education efforts.
Suncoast Connector Task Force
The Multi-use Corridors of Regional Economic Significance Program (M-CORES), was approved by Gov. Ron DeSantis in May 2019. M-CORES authorizes the design and construction of three new toll road corridors through rural Florida. Of greatest concern to Tall Timbers is the proposed 150+ mile Suncoast Connector, extending from Citrus County to Jefferson County.
The proposed Suncoast Connector toll road corridor would provide a direct link between the Red Hills and the Florida Turnpike in Central Florida. The proposal includes planning for the provision of water, sewer and other infrastructure to encourage growth in rural areas.
Send an email to the Florida Department of Transportation to let them know you oppose the Suncoast Connector toll road and its path through Jefferson County.
Send an email to members of the Jefferson County Board of Commissioners asking them to SAY NO to the Suncoast Connector toll road through Jefferson County.