ARCHIVES
For past issues of the Tall Timbers eNews, visit the eNews archives, visit the eNews archives.
MAILING LIST
Tall Timbers eNews is a digital newsletter published quarterly. To receive email notice when there is a new issue Join Our Mailing List
April/May 2014 | Vol 7 | No 2
A new Director of Development hired at Tall Timbers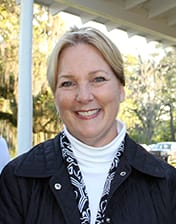 We are pleased to announce that Dale Fuller has joined Tall Timbers as its new Director of Development. She will plan, implement and coordinate all development activities at Tall Timbers as well as implement our marketing program to increase the visibility and reach of the organization. An avid outdoors woman, Dale is a native of the Red Hills region with experience in fundraising, marketing, communication and public relations, and a proven record of engaging volunteers, creating beneficial partnerships and soliciting funds. As you encounter Dale in her capacity as the Director of Development for Tall Timbers, please make her feel welcome.
"I am excited about this opportunity, and I look forward to working with staff, volunteers and the community to move forward the important work and mission of Tall Timbers." Dale