ARCHIVES
For past issues of the Tall Timbers eNews, visit the eNews archives.
MAILING LIST
Tall Timbers eNews is a digital newsletter published quarterly. To receive email notice when there is a new issue Join Our Mailing List
April/May 2014 | Vol 7 | No 2
LAND MANAGERS LUNCH
Topic: Feral Hog Management
Tall Timbers will hold its next Land Managers Lunch, Friday, May 9 from 9 a.m. – 12:00 p.m. in the Komarek Science Education Center (the Barn). Please join us and learn about Feral Hog Management. Lunch will follow at noon.
The event is free for Tall Timbers members, but space is limited. The cost is $10 for non-members. To register, please contact Lisa Baggett at 850.893.4153, x241, or email lisa@ttrs.org.  Please register by Monday, May 5.
ITINERARY:
Overview of hog behavior –Rod Pinkston
Demonstrate the M.I.N.E trapping system – Rod Pinkston
High volume hog control – Rod Pinkston
Brainstorming session and discussion on what has worked for you and how we can work together to manage feral hogs
EAT Lunch! Lunch sponsored by Jager Pro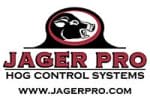 ---
These lunches are designed for the land manager, but may be beneficial to landowners, biologists, and others interested in natural resource management. We will share ideas and learn about recent land management techniques and opportunities. We hope you will attend.
ARCHIVES
For past issues of the Tall Timbers eNews, visit the eNews archives, visit the eNews archives.
MAILING LIST
Tall Timbers eNews is a digital newsletter published quarterly. To receive email notice when there is a new issue Join Our Mailing List