ARCHIVES
For past issues of the Tall Timbers eNews, visit the eNews archives.
MAILING LIST
Tall Timbers eNews is a digital newsletter published quarterly. To receive email notice when there is a new issue Join Our Mailing List
Spring 2015 | Vol 8 | No 2
North American Coastal Plain Plants Database
By Kevin Robertson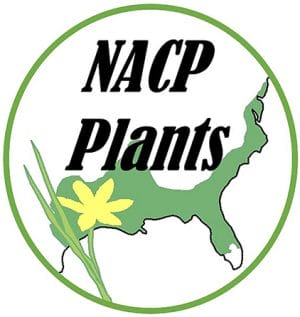 When it comes to native plants in our region's pinelands, we know surprisingly little about most species. That is why the Fire Ecology Program, with help from Tall Timbers Beadel Fellow Gil Nelson and the University of Florida Small Collections Network, has begun work to develop a wiki-type website to collect information about native plants in the Coastal Plain.
After conducting a survey of plants native to pinelands in the Red Hills Region of northern Florida and southern Georgia, we found that over half of the species have nothing published about them except for a basic description in taxonomy books. Of course there is much more to know about plants, such as how they respond to fire, when they flower and how their seeds are dispersed, what their preferred habitat is, and what pollinators visit them.
Although little has been published, professional biologists and amateur plant enthusiasts alike have a great deal of knowledge about plants from their extensive field experience, often recorded in notes and photographs from years of observation. The contribution of their first-hand knowledge and other resources to a forum where it can be publically shared will be beneficial to many in natural resource fields, including wildlife biologists, ecologists, entomologists, and others.
The primary role of the Fire Ecology Program will be to monitor the website and reach out to plant experts and encourage their contribution through invitation, interviews, and possibly workshops. If you are interested in being a contributor, please contact Kevin Robertson. We look forward to learning from what you have to share.
ARCHIVES
For past issues of the Tall Timbers eNews, visit the eNews archives, visit the eNews archives.
MAILING LIST
Tall Timbers eNews is a digital newsletter published quarterly. To receive email notice when there is a new issue Join Our Mailing List